Why Choose a Metal Roof?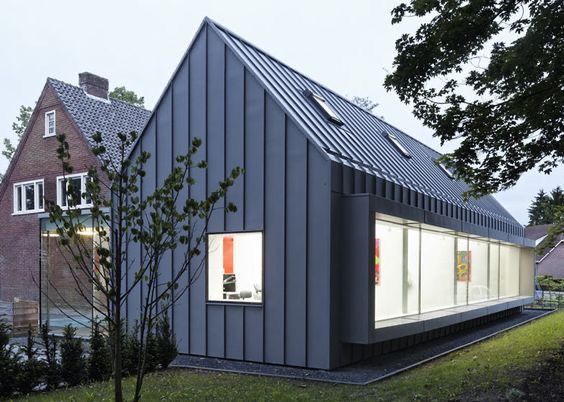 Metal Roof Construction

Your roof is the main structure, which protects your home from the effects of the elements. The material you choose for your roof has to be able to withstand the extreme of the Irish weather conditions, ranging from blazing hot summers to wintry ice or driving wind and rain. Its crucial that you select a roofing material that is strong and durable and weather resistant. We believe that Metal offers all these attributes plus it gives you a low maintenance, sleek and contemporary roof which will stand out from the crowd and you don't have to worry about colour fading or unsightly moss or algae appearing and ruining the look of your new roof. We work with all metals such as copper, aluminium, Zinc or other metals, which will all withstand just about everything that Mother Nature has to offer.

Whilst we specialise in standing seam metal which we think is the best finish the metals we use are available in many different styles: standing-seam roofing, panel roofing, and look-alikes including tiles or slate. Standing-seam metal roofs have large ribs, which require crimping or soldering to connect them. Panel roofing panels resemble standing-seam roofing however, these require being screwed down. With the exception of the screw-down panels, metal roofing installations require special training and is not a DIY job.
Benefits of Metal Roofs
Contemporary Standing Seam metal roofing a favourite of Architects for creating signature Commercial buildings is becoming more and more popular in residential new builds and renovations because of its modern and sleek look ,it's adaptability to blend in with other materials not to mention the durability and heat resistance it provides. Metal roofs reflect a great deal of sunlight, keeping your house cooler during the summer. Plus, their construction minimizes water damage during heavy storms, making them perfect for the Irish rainy days.
Metal roof construction is very durable. Depending on what type of metal you use, the roof can sustain harsh storms and gusts of winds that are up to 140 miles per hour. Some metal roofs are quite impact-resistant and don't corrode or split like other roofing materials. Roofs made of metal are also safer than other types, featuring high fire-resistance.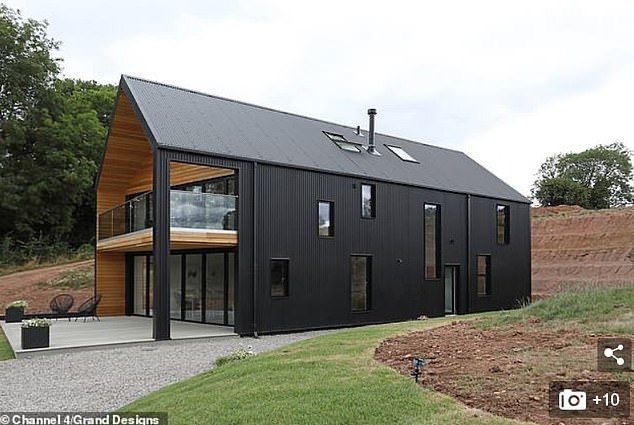 Here's what a customizable metal roofing surface can do for your home:
A long-lasting seal to guard your house against rain, snow and high winds
Resistance to fire, mildew, insects, and rot
A 20- to 50-year warranty for the roof
Paint warranties that last up to 30 years
Lightweight material with a lower shipping cost than other types of roofs
A wide variety of colors, patterns, designs, and materials, including Zinc,aluminum, steel, galvanized steel, and stainless steel
Better insulation in winter than a slate or tile roof
Reflection of radiant heat from the sun in winter ,spring and summer.
no more unsightly moss growing on your new roof
Up to 95-percent recycled content
Styles that include flat seam metal roofing, metal shake roofing, ornamental metal roofing, and standing seam metal roofing