STANDING SEAM SPECIALISTS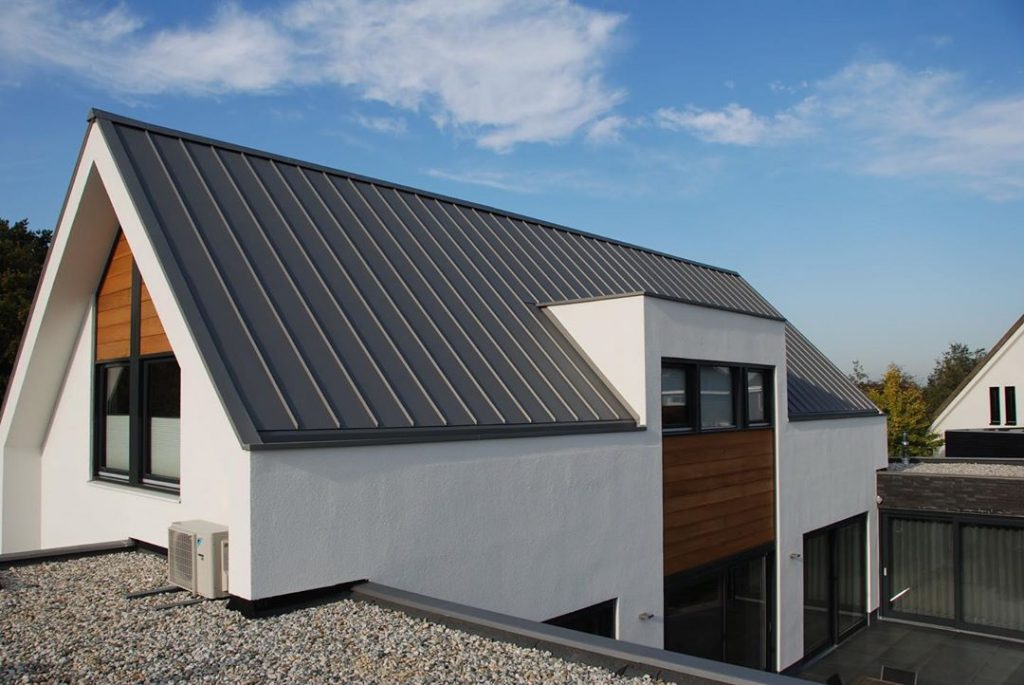 About us

We specialise in bespoke commercial and private standing seam installations. Our experienced team provide the complete metal roofing solution working with VM Zinc, Copper, Aluminum, RuuKki Metal and Greencoat PLX.

Standing Seam Metal Roofs/Facades installation is our main area of expertise. We install standing seam metal roofs/ facades/flashings every day of the week using the tried and trusted methods that have being used for hundred of years – long before the caulking gun became the roofer's best friend!
Why is that so important? A Standing Seam roof is not a DIY project it is actually a difficult roof to install properly. Standing seam's characteristic vertical panels that look so clean and modern are also unforgiving to improper handling and lack of precision in installation.

We work all over Ireland on both commercial and private residential installations. We take great pride in our attention to detail and craftsmanship and in our ability to meet and exceed the expectations of our customers.

Don't just trust anyone for your custom new build or metal roofing upgrade contact us at MetalRoofs today for a quote and consultation.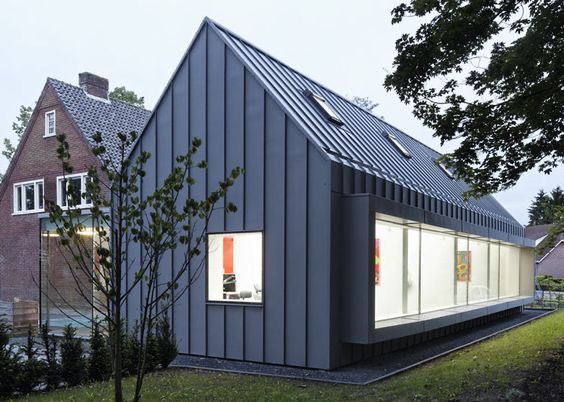 WHAT IS STANDING SEAM?

Standing Seam is a type of metal roofing that is characterized by its raised vertical seams that run continuously from the eave (bottom) of the roof to it's ridge (top).
WHY STANDING SEAM METAL ROOFING?

Put simply its the best roofing solution for your property!.A properly installed copper, stainless steel,metal or zinc roof is a once-and-once-only job, with little or no maintenance required. Metals such as Copper and zinc gradually develop a durable patina, which reforms if damaged, while stainless steel is inherently resistant to corrosion. No chemicals are needed – the roof is resistant to decay and naturally fire proof and will always look stylish -no moss no discolouration no algae no slipped broken tiles/slates.
Standing Seam is the time honoured method of installation for metal roofs it is designed to be exceptionally watertight and resistant to ice and snow once it is installed properly.

In addition to it's exceptional strength and durability Standing Seam is known for it's exceptional style. A metal roof can enhance classic and contemporary architecture when used with metals like copper or zinc or complete the look of a modern home with it's striking clean lines. This versatility and durability is unique to standing seam metal roofs and perhaps the reason why architects are specifying it at an increasing rate.
CURRENT INSTALLATION WAIT TIME: 4-6 WEEKS | NON-STOCK MATERIALS: Add 2-3 WEEKS